10 Outdated (But Commonly Used) Social Media Tactics You Need To Ditch
Recently, I noticed my blog traffic from social was decreasing but the engagement of my followers on social media was going up.
Even with the reach of my posts going down.
I just couldn't wrap my head around it. What's going on?
No matter what I tried, it didn't seem to improve.
That was it. I had been doing the exact same thing for the past three years.
No matter who you are or what you do on social media, you've probably realized it keeps changing.
What works today will no longer work tomorrow.
So after a few weeks of trial and error, I discovered what I had to do differently.
Some of my social media tactics had become outdated.
So I ditched them before it could have a lasting effect on my blog traffic.
If you notice the same thing happening to you, don't worry. You're still in time to solve the problem.
Here's what I was doing wrong and what I did to grow my social media presence to what it is today.
#1: Links, links, and more links
Posting links to your content left and right, hoping that it will get more likes, is a thing of the past.
The same goes for mass-following people or joining social groups with similar interests as you.
It may have worked a few years ago, but not anymore.
"So, how do I stand out?" is what you are probably thinking.
It isn't as hard as you may think.
First of all, do some research and find out what people are talking about. What's trending right now and what will the next trending topic be tomorrow?
There are tons of social listening tools available, and some of them are actually free.
You only need to enter a hashtag, username, or a keyword and it will tell you exactly how far your tweets travel.
The results of a search can turn up information as valuable as reach, exposure, top contributors, and most retweeted tweets, among other indicators.
Thanks to this tool you can test your tweets and measure which ones get the highest results in terms of impact and diffusion.
Now write something awesome that's in line with your social media presence.
I can't tell you what to write about.
But here are some key points that will give you a head start: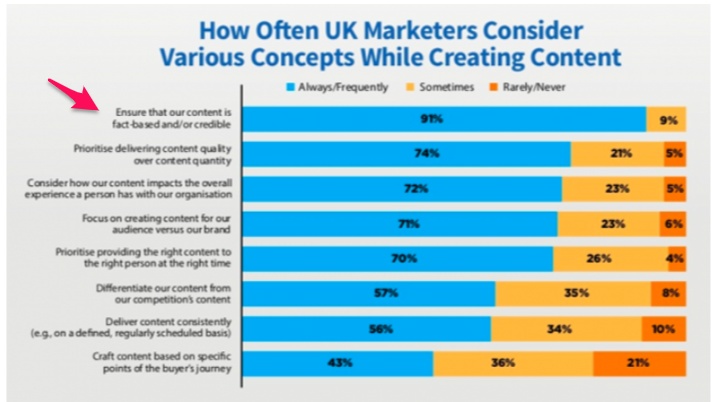 Keep these tips in mind and your content will be relevant, and your audience will love it.
They'll want to share it with their friends and family. So sit back and ride the wave.
#2: Same content, different platforms
Each social media platform has its own set of standard rules that every user follows.
I am not talking about strict rules like taking someone's identity or publishing illegal content. Those are etched in stone and need to be respected.
What I was referring to is the way each social platform works, the feel and what you expect when you log on.
When you go on Twitter, you expect short and up-to-date messages, right?
For example, celebs will tweet just about anything during their daily activities or even on a TV show.
Just look at Kelly Clarkson tweeting during The Voice.
Content and image specifications for each social media platform can differ greatly.
Facebook is all about getting people to talk with you and with your community.
You can write massive posts or simply drop a line. It's up to you.
The key is to make sure that your content rocks, never grows old, and engages your audience.
Not sure what to write?
Think of two things you love and try to find common ground to tap into one of them by way of the other.
I know, it's a lot to take in, right?
Don't worry. This guide to writing social media headlines that people actually click on will get you started on whatever social media platform you choose.
#3: Writing about what you want
OK, OK… You can choose what to write about, just not exactly what topics to cover.
Let me explain.
It's up to you to decide what type of content you want to write about. If you start a blog about cars, it's probably because you're passionate about them.
So far, so good. This all makes perfect sense.
Now it's time to decide what your next topic is going to be.
You end up writing an article about the types of headlights you can find on different Chevrolet models.
When you publish it expecting awesome comments and engagement, you get two likes.
And that's it.
You'd probably be asking yourself, "What went wrong? My last post about the fastest sports car in 2018 got 50 likes and ten comments after three days!"
Starting to add up the pieces?
There are tools that can help you estimate the engagement of a specific post.
Check out this search I did on Google Trends pitting "types of headlights" (blue line) against "engine types" (red line).
Of course, the whole idea of your site or blog is up to you. But if you want it to grow, you need to write for your audience and not for you.
"But, how can I know what my audience wants?"
Ask them.
Don't you like when somebody asks you "How was your day?" or "What can I do for you today?"
Let your audience know you appreciate them.
Engage with them.
Bud Light did this by hosting a Facebook Live of a live performance by Post Malone.
Or prepare raffles, quizzes, surveys, or polls like Search Engine Journal does on Twitter.
Host a giveaway like the Parks Project.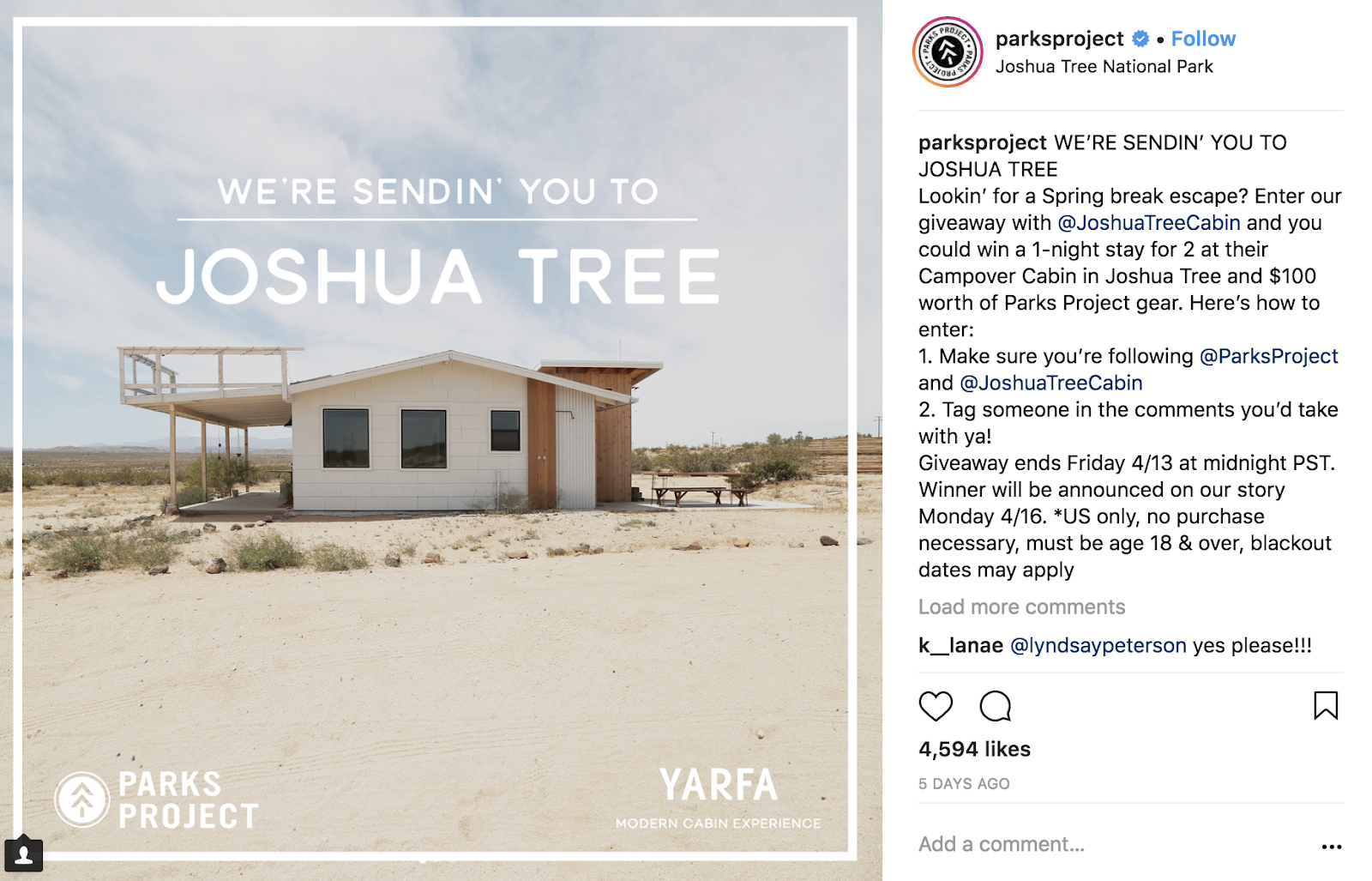 Hopefully, these tips and examples have you thinking about the potential types of content for your social media.
#4: Black hat social media tactics
Black hat is the name given to unethical web tactics used to boost a website's ranking. Be it on search engines or on social media platforms.
My experience with black hat has shown me that although it may seem fun, easy, or like the results are outstanding, it just isn't worth it in the long run.
Nowadays, some social media accounts still make use of these tactics.
One big black hat tactic used on social media is buying fake followers, likes, and shares.
There's a lot said about this on the Internet.
Sometimes the followers you are buying are actually bots that are stealing other people's identities.
These bots automatically follow thousands of people paying for fake followers to boost their social media presence (even politicians and celebrities).
Another very controversial use of bots on social channels is the manipulation of thought to affect decisions that will impact the world.
Like how Russian Twitter bots sent tons of pro-Brexit tweets to influence voters' opinions.
But that isn't all.
MediaKix created two fake Instagram accounts to test how hard it is to become a paid influencer on Instagram.
The results are shocking because with only a few stock photos and a few dollars to buy fake followers, they actually secured a total of four paid brand deals in total.
That's crazy.
But if there's one thing to learn from the past, it's that these things don't last.
If you want to truly boost your social media presence, then treat others as you'd like to be treated yourself.
And if you are thinking of working with an influencer to boost your social presence or conversions, then make sure it's the real deal and not a smoke screen.
Look how easy it is to identify an account's user base growth over time with tools like Socialblade.
Keep an eye out for irregular patterns like these when assessing the authenticity of social media accounts.
Unless they're some sort of celebrity, it's very likely that this user paid for a large number of followers.
#5: Following to be followed
The fake social media industry is a gold mine for a few and a waste of money for many.
There's even a vending machine for buying followers.
By purchasing fake followers, you're lining other people's pockets, and you are risking a bad reputation or even an account ban.
Instead of adding tons of accounts which mean nothing to you, do some research and find the main influencers in your niche.
See how they do what they do. Learn from the content they produce and how they interact with their followers.
Comment on their posts and leave a link to your own.
If you create relevant, quality content and add the right (active) user accounts, you'll get your first 1,000 followers in no time.
Within five months of launching Pescetarian Kitchen, Matthew Darby had 4,700+ Facebook followers, 850 Twitter followers, and 15,000+ unique visitors from social media.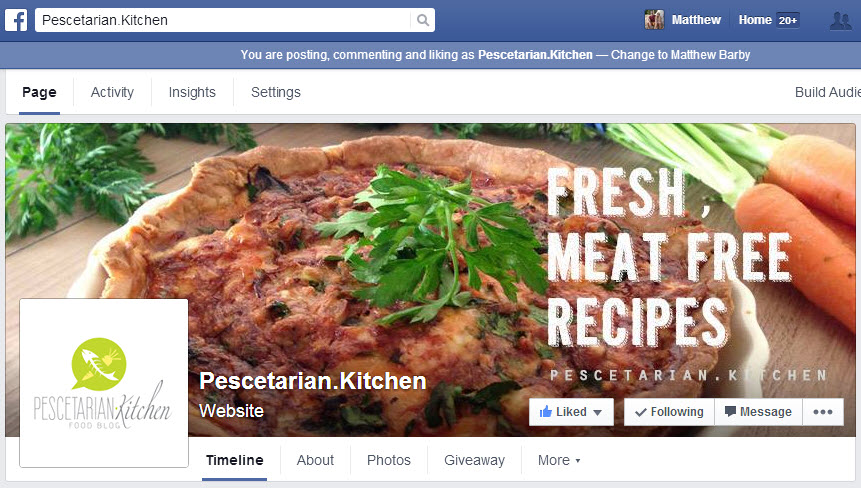 How?
By creating a long-term social growth strategy filled with content that he knew his audience would engage with and learn from.
#6: Impersonal automated "thank you" messages
No doubt Messenger Bots are here to stay and are going to speed up a ton of processes when it comes to customer service and managing your audience.
One word which has shaped the Internet today is personalization, as you can see thanks to this chart from Accenture.
Everybody wants to feel special, unique, and heard.
That's exactly why, if you decide to use auto-replies, you'll need to learn how to set them up correctly.
You don't just want to send a cold "thank you" and a request for the viewer to visit a blog.
You want to add value.
People are giving you moments of their precious time by reading what you write and even commenting on it.
Here's an example of a great "thank you" message I received from Josh Fechter from BAMF Media. Check out the value added to his auto-reply.
A big thanks, a gift to go with it, and an interest to get my thoughts on the topic.
So now is when you say, "I want to personally answer all my followers Neil, but I can't physically do it."
You do need to look into using a chatbot.
Unilever used one for Red Nose Day last year.
They created "Most Famous Monkey" in Facebook Messenger to tell jokes.
Through natural language development, Unilever created 215 AI-driven conversation topics.
They were able to send 150 messages per second.
So there's nothing wrong with using a chatbot.
You just have to make sure that the message you send out comes across as friendly, understanding and, overall, human.
There's no workaround for treating people like people, so the sooner you start doing it, the better your results will be on your social channels.
#7: Giving out all the goodies at once
A wise man once said, "Always keep an ace up your sleeve."
Well, I don't know if I just made that up, but it's exactly what you need to do when publishing content on social media.
If you are spending more time creating content than growing your community and getting your content out there, then something needs to change.
As you can see on these pie charts from Inbox Insight, content production increases significantly on a yearly basis, and 80% of users plan to increase their use of original content.
But even though more content is being published, a ton of that is repurposed original content in different forms and on different platforms.
Look at how Larry Kim, founder of Mobile Monkey, repurposes content.
Here is an email about a webinar with SEMrush.
Then, he repurposes the webinar to his blog.
Creating content is not about creating new high-quality content every single time.
It's about getting the high-quality content you already have to the right audience.
While some readers may prefer email, others will engage with your blog.
You need to understand where your audience is and where they engage.
This is why it's important to fragment your content.
Analyze the piece of content you've created, divide it into individual parts, and adapt each one accordingly to make it a perfect fit for social media channels.
Like Problogger did with their podcasts.
And their Twitter posts.
And on Facebook.
Create, segment, and publish.
By doing this, you can easily turn one big article into seven days of fresh, quality content.
Or get seven days of traffic in just a few hours.
It's up to you how you want to do it. The possibilities are endless.
#8: Throwing a sales pitch at your audience
I know.
What's the point of having an engaged audience if you can't sell anything to them, right?
I didn't say you can't sell to them, and I surely didn't say they won't buy from you.
But, if your branded content doesn't connect with your targeted audience, you have failed them.
As the digital landscape changes, you cannot forget to be human.
Social media channels are adapting so your brand must evolve.
For example, Facebook has Branded Content tags.
This makes tracking influencer partnerships on Facebook much easier.
So, how do you create branded content that doesn't seem sleazy or salesy?
One word: storytelling.
Remember Dove's Real Beauty campaign? It was the most watched branded content in 2013.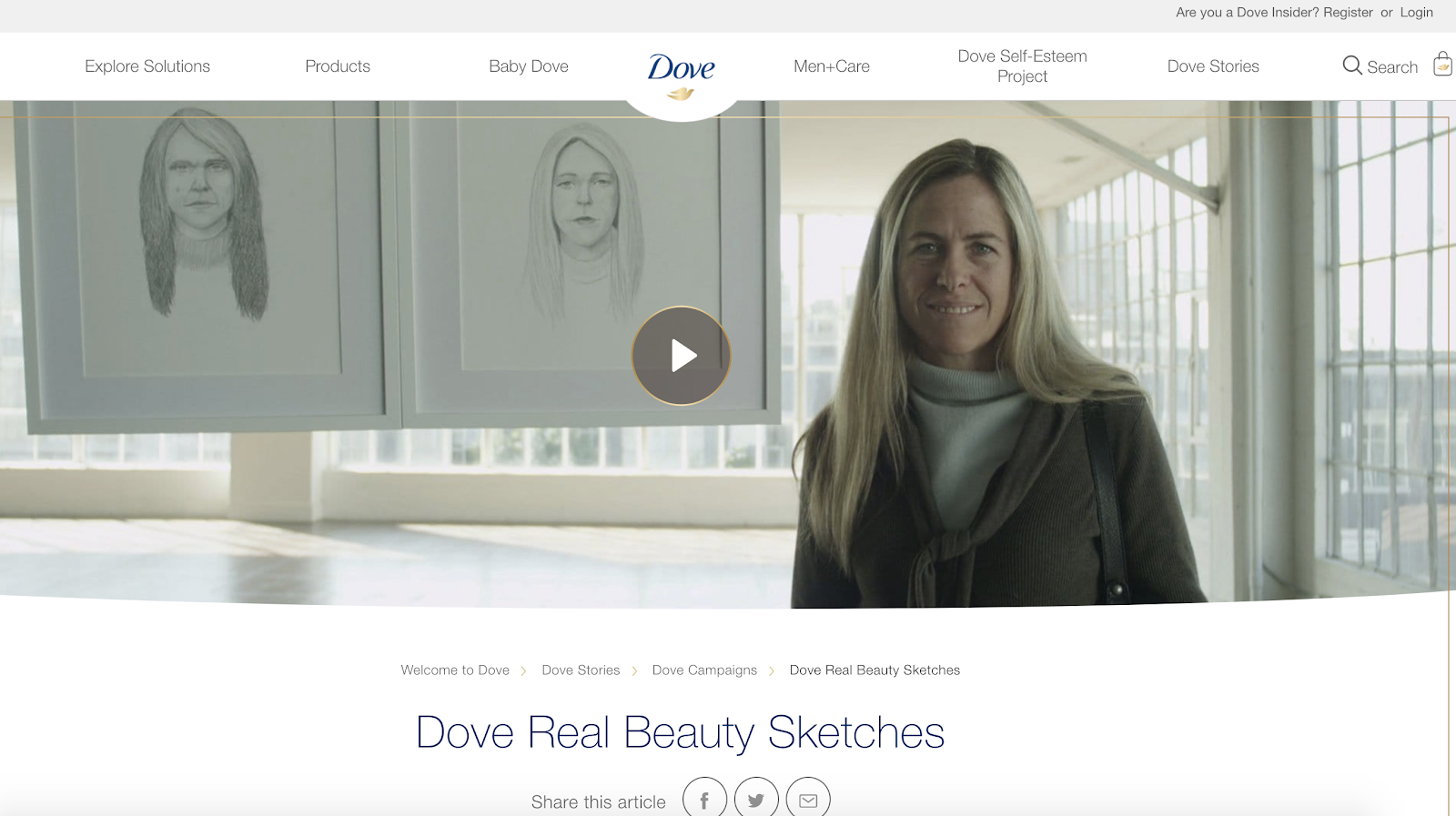 Storytelling is all about creating compelling life stories about a person who has a given need or problem and how they manage to solve it thanks to your product or service.
It tends to have an inherent life lesson, taps into a person's emotions when they read it, and is easy for the audience to relate to.
The result?
A 30% boost in conversions and a great way to increase the end user's loyalty to the brand. Not too shabby, huh?
Everybody likes a story like this one written by Ben A. Wise, so practically any brand's audience would engage with it.
It's up to you to find the best way for you and your business to showcase what you have to offer.
But as much as you like baseball, don't pitch sales to your clients.
#9: Thinking organic traffic will make you rich
Everyone loves organic traffic.
It's free, it's accessible, and it's based on variables which usually make it the most relevant content for your searches.
But here's the deal.
Social media platforms don't make cash off of organic traffic.
An insane 26% of Facebook users that click on an ad actually make a purchase and 93% of companies advertising on Facebook use Facebook Ads.
Advertising on social media has insane potential. It's no wonder they want to fill their pockets, right?
You can't expect to reach a large number of potential buyers for your product or get your brand name out there by relying solely on organic traffic.
By all means, organic will get you far, especially once your first clients start pouring in.
But, how long will it take to get your first customers?
It took Hallam Internet 26 days to generate 56 leads from LinkedIn Ads.
And, Cosabella saw a 50% increase in return on ad spend within the first month.
What is clear is that social media platforms are making paid ads more visible so more people see them.
This means more people will visit your site.
#10: Only publishing text and image-based content
When the Internet opened to the general public, everybody went crazy buying domains and publishing just about anything.
Those first pieces of content were purely text-based.
Not long after, as things evolved at super speed, you started to see images almost everywhere.
First text, then images. And now what?
Video.
Video content has been growing non-stop and will continue to do so over the coming years.
Just follow Tastemade.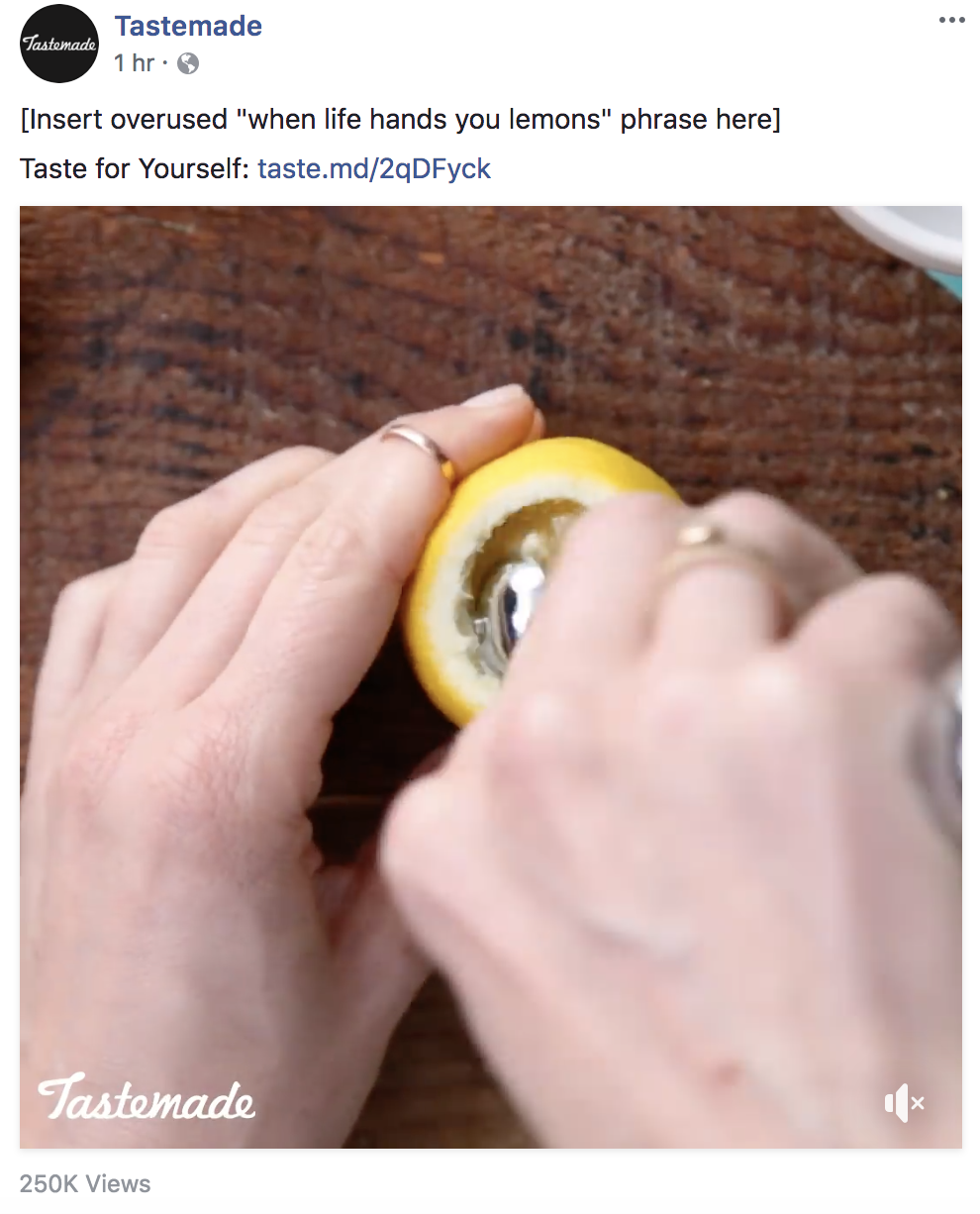 Once they hit 2 billion monthly views on food videos, they decided to expand into travel and home.
Tastemade co-founder, Steven Kydd, told Digiday,
It's always been part of the plan. We started with food, because honestly in the first few years of the company, we wanted to focus on building a real high-quality consumer brand. Once we had achieved that outcome, then we thought it would be the right time to expand into new verticals.
And they aren't the only ones.
Other companies are investing billions in video marketing.
Everything points to video being the star of 2018.
And, brands are already showing that. Just look at this example from Lowe's:
And Taco Bell.
You don't have to be rich and spend thousands of dollars on video and sound equipment.
You don't need a recording studio or to hire an expert.
All you need is a decent camera, something interesting to say, and a smile.
Conclusion
Social media is ever-changing so you need to up your game to stay in it.
Here's how your time should be spent on social media: 80% to community growth and 20% to creating new content.
Keep up with the latest blogs.
Find some trustworthy websites to keep updated on the best practices for each social media platform and learn how to boost your social media ranking and engagement.
You want quality over quantity. Always.
If your content is good, people will acknowledge you, like it, and share it with everybody they know.
Remember that each social media platform has its tips and tricks, so make sure to adapt your content accordingly.
Finally, don't obsess over things like having thousands of followers or creating viral posts.
Now think about what tactics you've been using until now and decide which ones to keep and which ones to ditch.
What are some social media tactics you think should be put on the shelf?
The post 10 Outdated (But Commonly Used) Social Media Tactics You Need To Ditch appeared first on Neil Patel.